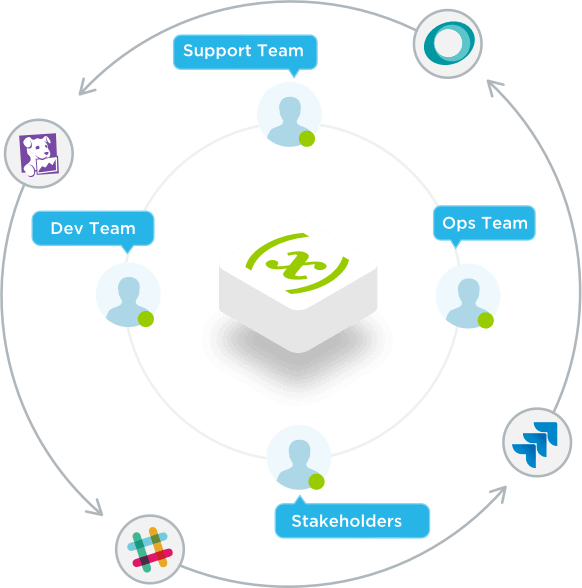 The xMatters Digital Service Availability Platform helps you solve technology problems before they become business problems.
The four Launchpad Express courses take you through the features of xMatters, grouped by use case. Earn certificates by completing knowledge checks after each course.
After you have finished all four courses, you can take the xMatters Certified Admin exam to prove you're a true xPert.
If you have attended our in-person Integrator Workshop, you can take the xMatters Integrator Certification exam. To attend a workshop, visit our workshops page.
The courses below walk you through how to get the most value out of the features of xMatters. At the end of each course you can earn an xMatters Certification.
Dive right in with an introduction to xMatters, take a tour of your user profile in the web user interface, and an in-depth look at the xMatters mobile app features. This course overviews the fundamentals for getting started using xMatters.
Learning how to manage users and groups gives you the power to connect the right people with the right information at the right time, for any event. This course teaches you how to set up your users and groups quickly and effectively.
In this course, you'll send messages and initiate conference bridges to contact on-call resources, and learn how to track event notifications and responses using the powerful reporting tools.
Whether you're integrating your toolchain, reducing incident response times, or just making sure that the right message gets to the right person at the right time, you'll want to know how to make xMatters work for you.
We offer live webinars, online training, and plenty of other resources for upping your xMatters know-how. We also like to show off what we do at trade shows, conferences, and other industry events! If you want to participate in a specific session or come and see us at an event, visit our Workshops & Special Events community forum.
Our community site was created for our customers and partners and we encourage you to explore, engage, and learn.